What To Expect

The Maple Grove Church is a family-oriented church with close ties to our community and to each other. We are located just outside the city of Ashland but have members who are from a much larger geographic area. Our handicap-accessible facility is located just off of State Route 511 on Twp. Rd. 964, 2.5 miles north of the 250 bypass. We meet on Sunday mornings at 9:15 for Sunday School with classes for all ages. The Sunday School hour is followed by the Worship Service with announcements starting at 10:25. Our worship service offers:
A mix of contemporary and traditional music

Diverse age groups

A variety of special music

Casual dress
Childcare is provided for children preschool and younger during the worship service. For children kindergarten through sixth grade, Junior Church is provided on the second and forth Sundays. On the first, third, and fifth Sundays of the month, there are Bible story–based study bags outside of the Sanctuary to keep the children occupied during the worship service.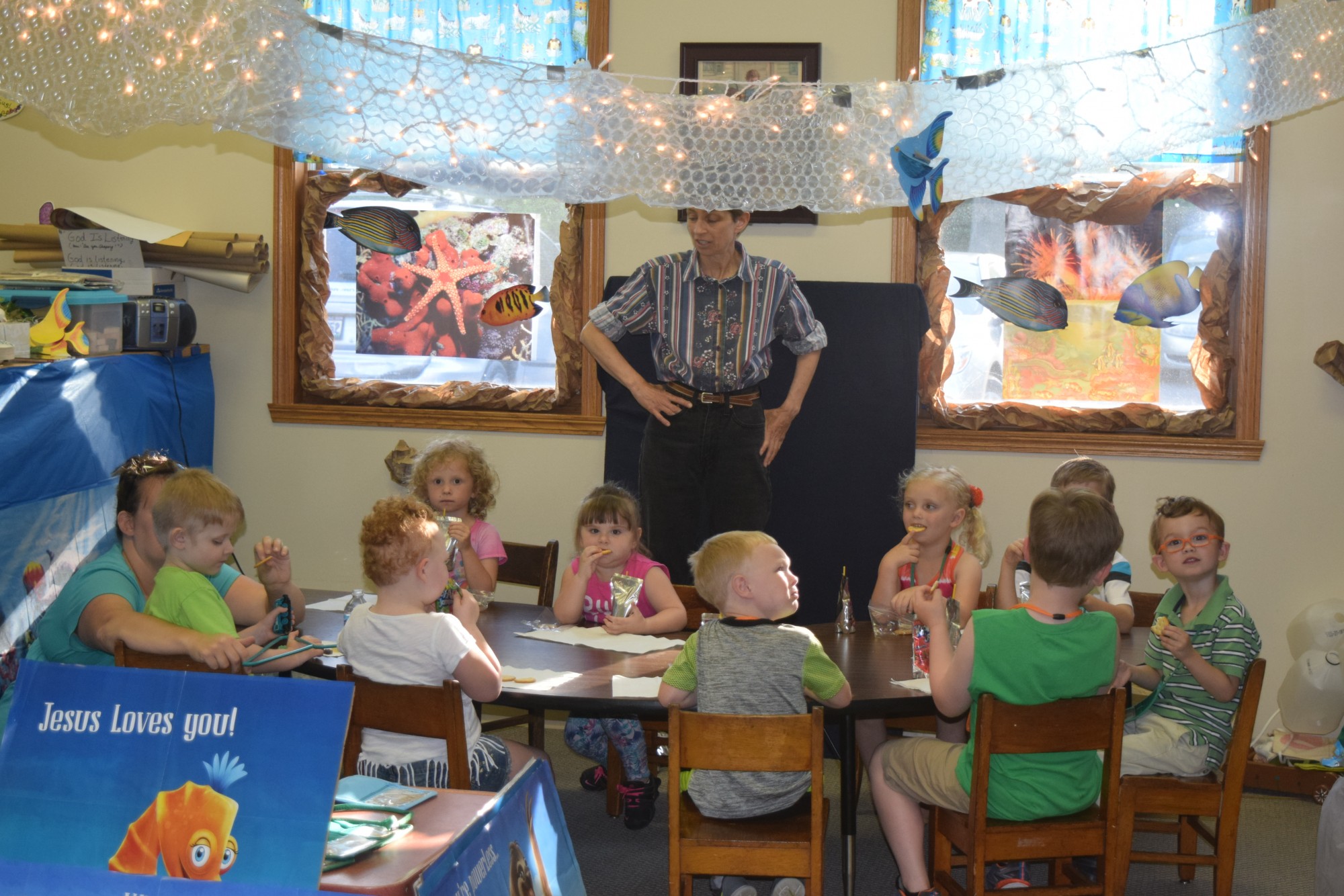 When you arrive at the church, enter the double doors under the carport. As you enter the church, the Sanctuary and stairs to the basement will be around the corner to your right and the Sunday School classes, Fellowship Hall, and restrooms will be to your left. There will be people to greet you as you enter the church and help you find the correct Sunday School classes.

The end of Sunday School is signaled by a first bell at 10:10 with the conclusion of class at 10:15. The Worship Service follows with announcements starting at 10:25. The worship service concludes approximately an hour later after which we fellowship with each other as we go out to be God's light in the world.