Agape Acres:Part 3
September 11, 2017
A Word About the Donor:
Mr. Leon A Beeghly is a leading churchman, philanthropist, and industrialist. He was born in Bloomville, Ohio, May 8, 1884, and passed away at his residence in Youngstown, Ohio, July 5, 1967. He grew up on a farm near Bloomville, Ohio. There was never much cash in the family, but they never wanted for the real necessities of life. They lived a common, but a good life, with many hardships. In this growing family morning prayers were customary. Church attendance was the family custom. His habits of work and his relationship to the church established in his youth never changed. Having a heritage in the German Baptist Brethren (now the Church of the Brethren) which emphasized a humble and simple life, his gracious spirit closely guarded his many gifts to worthy causes – always requesting that no publicity be attached to the gifts. Schools, Churches and various communities were the recipients of his generous giving.
Other interests of far reaching influence claimed his attention, mentioning only a few. The Ohio Mental Health Association honored him in 1959 for making the greatest contribution to the organizations in its history; his support of the Easter Seal Day camp for retarded children has made it unique in this country; the Mahoning Valley Vocational School to train disadvantaged boys so they could make a living; his interest in the elderly people, attested to most brilliantly by the magnificent "Beeghly Hall" costing more than $200,000.00 at Agape Acres, Inc., and the spacious and well equipped vocational workshop given to his home community, Bloomville, Ohio, to help the handicapped gain knowledge for a profitable life's work, gives us an insight into his full and interesting life.
The Agape Acres Dream (in Fall, 1967)
To express in a small way, appreciation for the generosity of Mr. Leon Beeghly to Agape Acres, Inc., this writing is dedicated to his memory. The Prophet Joel said long ago, "I will pour out my spirit … and … your old men shall dream dreams, your young men shall see visions" (Joel 2:28). Since young men are dreamers and old men, seers, it might be implied that youth shall had knowledge of age, and age the enthusiasm of youth. So was the dream and vision of Samuel and Lola Fausnight and their son, Ivan and the Church – and today we have Agape Acres, Inc. Their dream and vision coming to fulfillment through the generosity of Mr. Leon Beeghly. What follows read like a story book. There were just two things on the Acres in 1958 when incorporated as Agape Acres – an old house needing repairs and a sturdy, well-built barn and nearly 105 acres of land.
Today (1967) there are 13 mobile homes located on the acres, with construction of more than a dozen patios for mobile homes; a good water and sewer system; a large shelter house, a ball field and "Beeghly Hall" costing more than $200,000.00. With twelve modern efficiency apartments dedicated Sept. 24, 1967 awaiting residents. (End of dedication booklets.)
Today (July, 2017):
Agape Acres is doing well. Some things have changed. The 47 mobile home spaces are nearly filled (1 empty). The 12 apartments are nearly full (1 empty). People seem happy. Maple Grove Church enjoys their coming to the fellowship meals on the fourth Saturday of each month to eat together and visit with us. God calls us to care for each other. We enjoy seeing Agape Acres people at church and for special meals and occasions. What was started nearly 50 years ago as a dream is a reality for now. God is smiling!! Let's keep His work going.
Important Dates:
Summer, 1958 – Beeghly's visit to Maple Grove cemetery and church.
December 22, 1958 – Agape Acres Inc., incorporated with State of Ohio #276356
Roll B 78 Page 119 record of incorporations.
January 20, 1959 – Agape Acres Inc., acquired title to 104.7129 acres
Vol. 273 of Deeds, page 395, Ashland County Ohio records.
June 12, 1960 – Agape Acres dedication
November 12, 1963 – Amended articles of incorporation of Agape Acres Inc. filed
with the Secretary of the State of Ohio, recorded in Roll B 330, page 1098, record of incorporations.
September 24, 1967- Dedication of Beeghly Hall Apartment at Agape Acres,Inc.
Dec. 17,1970 – Report of Committee on Agape Acres, Inc.– Maple Grove Church of the Brethren relationship.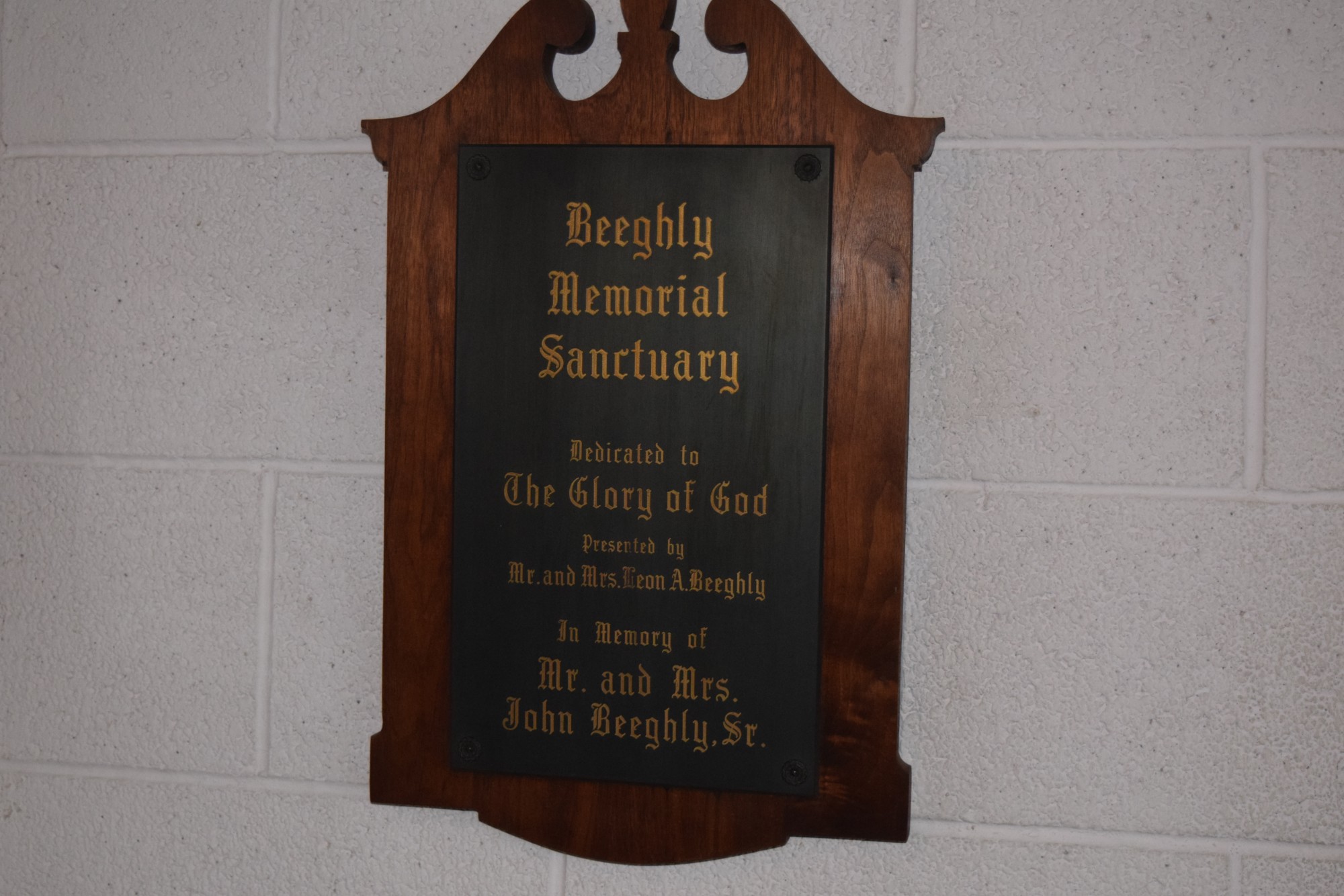 Blog Archive
Related Topics
« Back to Blog