Heifer Project International #1
April 18, 2016
Scripture: Matthew 25:40. "Assuredly, I say to you, inasmuch as you did it to one of the least of these My brethren, you do it to Me." (NKJV)
Heifer Project Becomes Heifer International
In October 1946 Maple Grove Church of the Brethren gave a heifer to Heifer Project to go to China through the efforts of the Cross Bearer's Adult Class. Two more heifers were given to go to Germany in the early 1950's. It is believed that there were at least two more heifers that went to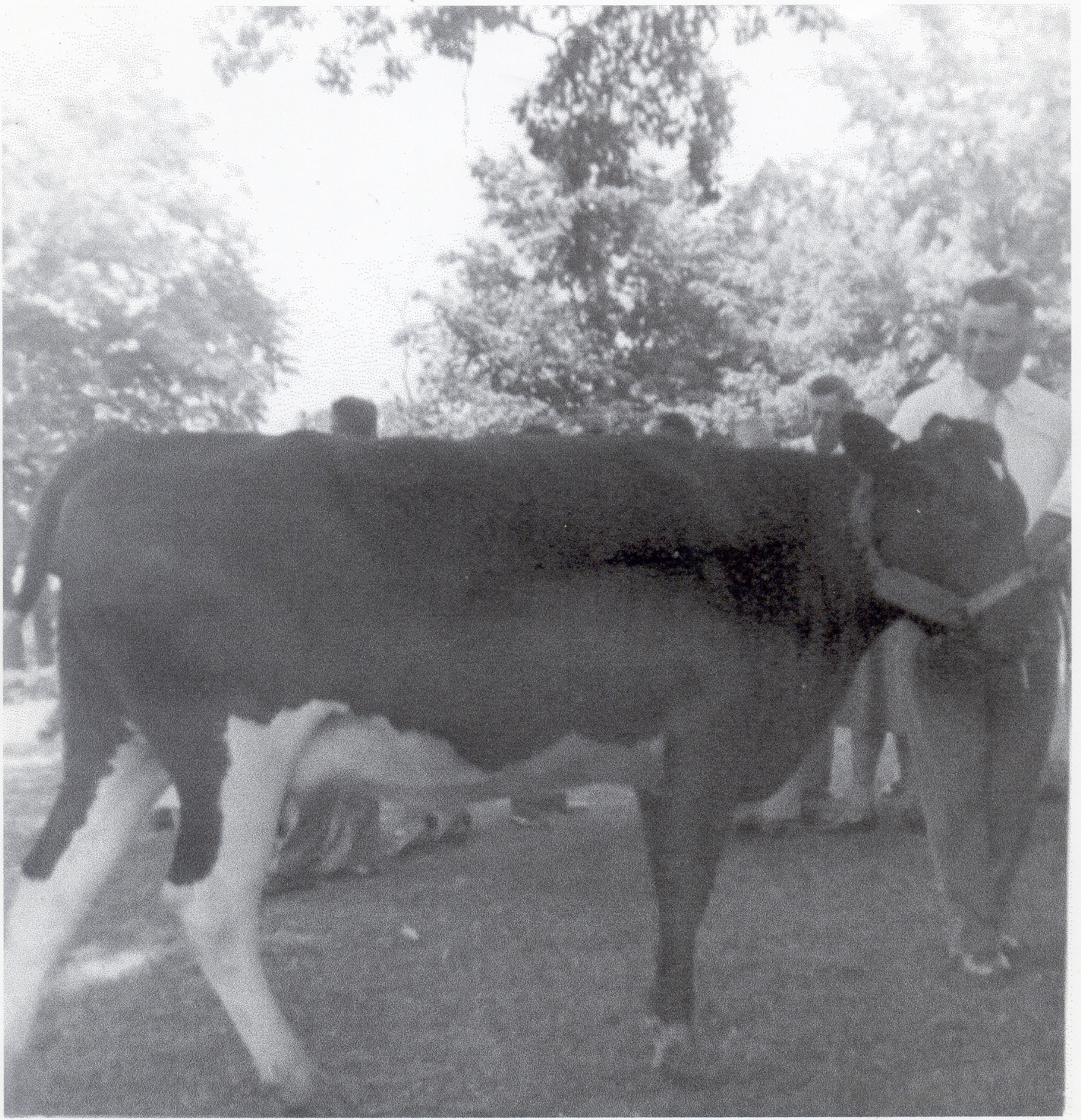 possibly Poland and Greece. It is not clear how many actually went – but Church Council records show the one that went to China and two to Germany. Thank you letters that were translated and sent back to the church also document these last two. Only memory is served for the others. Some were given by Sunday School classes: Intermediate/ Preteen Class and the Truth Seeker's Adult Class, as well as some by church families through the Church's denominational work.
Dan West who was volunteering with food distribution came back from helping in Spain during its Civil War. He had to turn children away because there was not enough milk for all. He thought if people in the USA could share cows with the people, they would have more milk. And if the cows were sent expecting a calf, the first-born calf could be given to another family in need. Church of the Brethren people picked up on the idea and made plans to send cattle and with the help of our government, made plans to ship them to where they were needed. War hurts people, kills their animals, destroys their homes/farms and their hopes and dreams. After World War II, the plan was very effective for cattle, but also other animals of each and every kind and for all over the world. The Sea-Going Cowboy volunteer program was born when caregivers for these animals on board ships were required for the lengthy trips. Cattle for milk and meat, and horses for work were especially needed; but over the years the need has spread to about every creature used by mankind including goats, sheep, chickens, ducks, bees, fish, etc. and all their by-products. Many Brethren, Mennonites, Amish, Quakers, and other sharing people gave time in their life to this program. Former pastor, Heman Reinke, went with a shipload of horses to Poland in the 1950's.
What began as Heifer Project when Dan West first envisioned it in Spain (1938) became so much bigger and today it has been "gifted" to the world from the Church of the Brethren and has become Heifer International, a world-wide effort to supply animals to those who need them to survive. Over the years, the plan has remained that they are to give away the first-born from the pregnant gift they received to another family in need and so on down the line. It is still being done today.
Maple Grove Church has helped the Heifer organization from the first heifer we sent in 1948 to the Vacation Bible School projects still carried on in summertime today. Over the years our government ceased helping and, when available, animals were secured closer to the area needed. Heifer is even bigger today than animals – it includes clean water and wells also. What a gift to give the needy of the world. Over the years Vacation Bible School has sent monies to Heifer to support these efforts and we have learned to sing this song:
"One man's heart can't give enough of love Cows-milk, meat
Two men's hearts can't give enough of love. Horse - work
But if one, then two, then fifty make a million, Chickens-eggs,meat
We'll see that day come round, Goats-milk,meat
We'll see that day come round." Sheep-wool,meat.
Prayer: Lord, bless our efforts to help Your world by sharing in their pain and their needs. Amen.
« Back to Blog